About a year from now, J.W. Roth, the chairman, founder and CEO of the Colorado Springs-based Notes Live entertainment company, plans to be among several thousand concert-goers to attend the first-ever show held at the outdoor Sunset amphitheater that his group plans to build on the city's north side.
On Wednesday, Roth took another big step toward realizing his dream.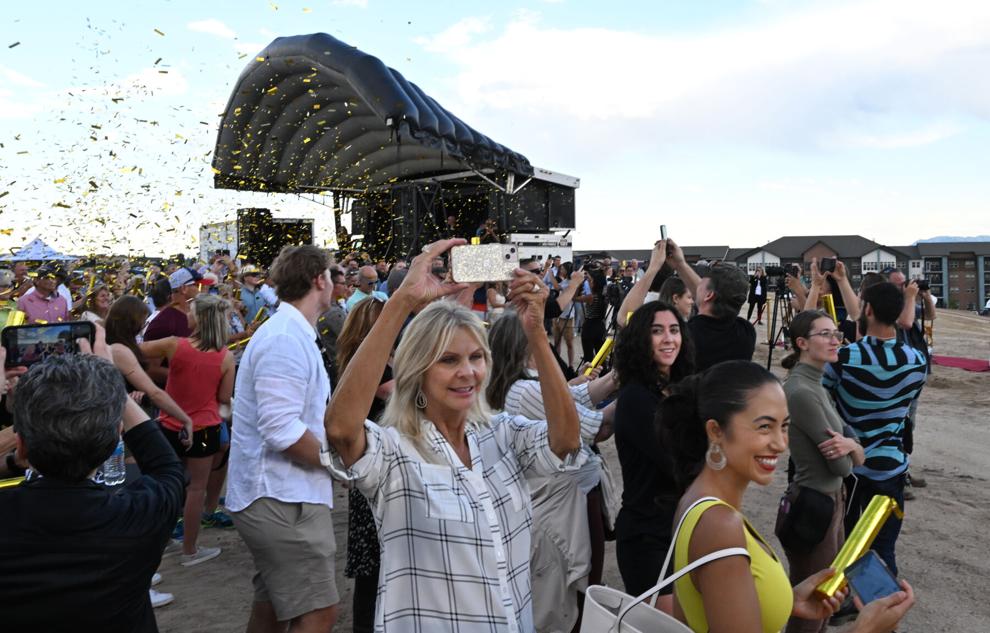 In front of several hundred friends, civic and business leaders and local government officials, Roth and Notes Live held a ceremonial groundbreaking Wednesday evening for The Sunset — an 8,000-seat, $55 million venue to be built against a scenic mountain backdrop and that Roth proclaims will be "the most luxurious amphitheater in history."
To be constructed at the 200-acre Polaris Pointe retail and commercial development, southeast of Interstate 25 and North Gate Boulevard, The Sunset will play host to about 40 shows a year that feature the nation's top music entertainers. They're acts that Colorado Springs-area residents might see at the Red Rocks and Fiddler's Green outdoor venues near Denver, Roth said.
Except, when The Sunset opens, local concert-goers won't have to drive an hour north to Denver to see those acts, he said. At the same time, Springs-area residents and those from Monument, Pueblo and other southern Colorado communities will pump what Notes Live officials have estimated will be $100 million a year into the Springs-area economy when they eat at restaurants, shop at stores, and stay at hotels.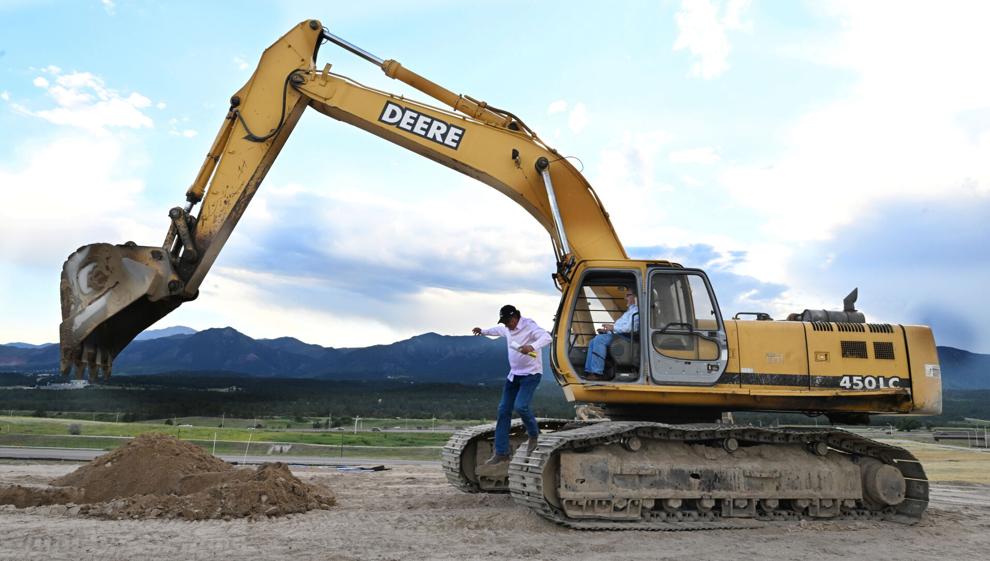 "I'm going to break ground on the world's most luxurious amphitheater tonight, is what I'm going to do," Roth said several minutes before the groundbreaking ceremony got underway. "It's been my goal for three years. … I won't stop until it's done."
Roth expects The Sunset to open in June 2024.
AEG Presents, the global entertainment giant that Roth announced as a partner last month and that will book acts for The Sunset and operate the venue on a day-to-day basis, is working now to sign performers, he said.
If he had his choice, Roth would want his "favorite guy in the whole wide world," Bob Seger, the Detroit singer, songwriter and Rock and Roll Hall of Fame inductee, to christen The Sunset. Seger, however, has retired from touring.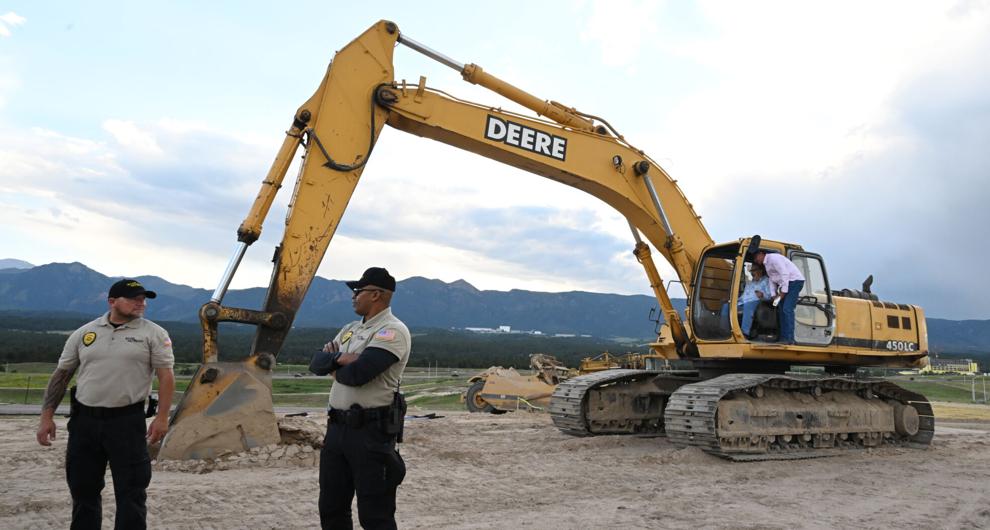 "I can't have Bob," Roth said. "But we've already set some dates aside for some bands, and they're all A-list artists, and you will be shocked when you find out who wants to play this."
After one news story ran in a national music industry publication about The Sunset, Roth said, "we weren't calling artists; artists were calling us. They were having their management teams calling us, saying, 'I want to play that place in Colorado Springs.'"
When it debuts, The Sunset's upscale amenities will include VIP stadium seating and 92 fireplace suites, Roth said. Concert-goers will look west toward a stage that will boast Pikes Peak and a scenic mountain vista in the background.
A separate 45,000-square-foot, three-level restaurant and event center building will be constructed at a cost of roughly $35 million on the east edge of The Sunset's property. It will include a fine-dining seafood/chophouse restaurant and bar; space for weddings, corporate functions, trade shows and other functions; and a rooftop terrace.
The amphitheater project received near unanimous approval in January from the Colorado Springs City Council; that green light came over the objections of some homeowners who fear the venue will produce unwanted noise, traffic and parking in their nearby neighborhoods.
At Wednesday's groundbreaking, and after a light rain shower that produced a full rainbow, Roth thanked former Mayor John Suthers for his early support for the project, along with several other city officials, community members and business people, including Polaris Pointe developer Gary Erickson.
Suthers, who was term-limited and succeeded in June by new Mayor Yemi Mobolade, told the crowd at the groundbreaking that The Sunset will enhance the cultural and entertainment vibe of Colorado Springs. The venue, Suthers said, will help make Colorado Springs "a cool place to be."
Suthers said he plans to be at the opening concert next year; when it takes place, Roth said the former mayor will help dedicate what will be known as the "John Suthers Concourse" — a walkway that will ring The Sunset property.
Wednesday's groundbreaking had some of the usual trappings for such ceremonies, including hard hats and shovels for attendees to playfully toss a spade full of dirt.
As if to symbolize the bigness of the event, however, Roth went one better. He climbed into a John Deere excavator parked on the property and scooped up a giant mound of dirt.